Suzie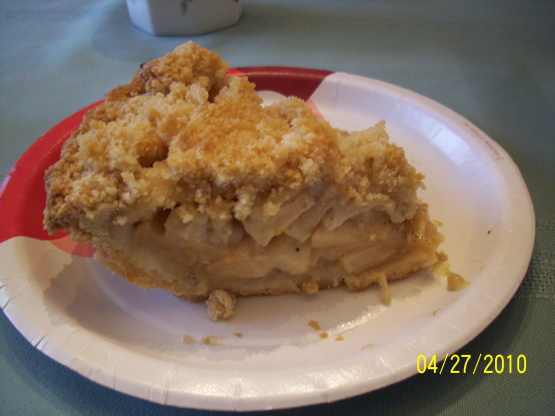 Another family favorite that comes from my Aunt Barb. Family members are known to hide the pie whenever it arrives at family functions (Bad Uncle Rick!), so they can have the pie all to themselves!

I love how simple and delicious this recipe is. Perfectly sweet too :)
Make Pie Crust.
Mix Filling together and then fill into pie crust.
Mix together topping and sprinkle over pie.
Cook at 350 degrees for 30 minutes.