Jubes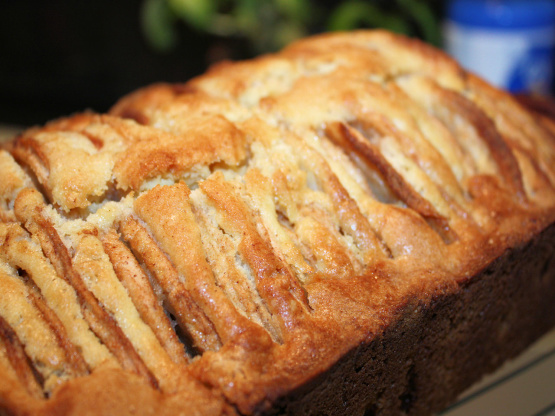 There's plenty of recipes for this cake listed, but I think this one sounds a little different. Found it online at Taste of Home. It looks fairly simple and baked in a loaf pan. It would be a great take along for potlucks or just an easy snack for the family. Now that our apple trees are full and ripe, it's a great time to try this out. As an update, finally got around to trying this and loved it. Simple, with a nice presentation and very good. I did add a cup of chopped pecans as we love nuts and everyone enjoyed it. Don't make the mistake I did though - be aware that the divided sugar puts 3 Tablespoons in the apples and then the 1 cup goes in the batter.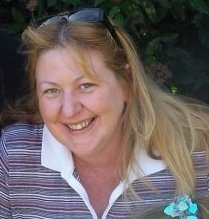 Top Review by Jubes
Reviewed for ZWT7- this was a straightforward cake to make and a little different to your regular apple cake. The cake batter is quite thick, but needs to be to hold up the apples. I used 2.5 granny smith apples for this recipe. Smelt wonderful baking in the oven Photo also being posted
In large bowl, combine apples, 3 tablespoons sugar and cinnamon; let stand for 1 hour.
In large mixing bowl, cream butter and remaining sugar until light and fluffy.
Add eggs, one at a time, beating well after each.
Add vanilla.
Combine flour and salt; gradually add to the creamed mixture and beat until smooth.
Pour into a greased 9x5-inch loaf pan.
Push apple slices vertically into batter, placing them close together.
Bake at 325°F for 1 1/4 to 1 1/2 hours or until a toothpick inserted near the center comes out clean.
Cool for 10 minutes in pan before removing to a wire rack.
Serve warm.