Durkee Famous Sauce Clone
Mo K.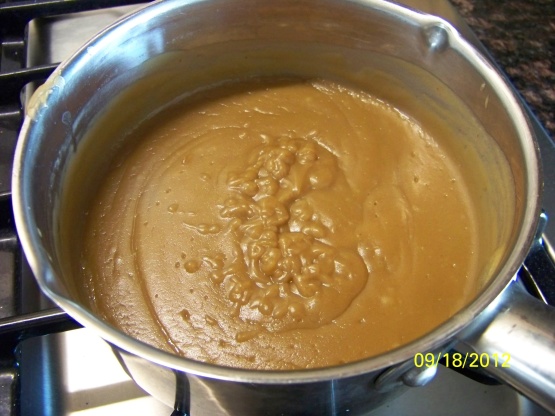 This wonderful tasting, versatile sauce has been a secret ingredient in many southern recipes for as long as I can remember. It was originally patented in 1857. It is used in potato salad, cole slaw dressing, remoulade sauce, egg salads and various other salad/dressing recipes. We love it spread on bread for turkey sandwiches. While the "real deal" is still available at grocery stores in southern states, I understand it is becoming very difficult to find elsewhere. I suspect it will eventually become one of those extinct products that we will reminisce some day. I found several copycat recipes on the net but this one works best for me.

Top Review by Mo K.
I moved to Idaho last year from VA and it has not been easy to find DFS. In my search, I came across this recipe clone and decided to make it. Since the original uses white vinegar, I decided to use 1/4 C white and 1/4 C balsamic. I think you could successfully use all white vinegar and it would not affect the results. It would certainly more closely resemble the color of the original. I have uploaded a photo so you can see color and results with the change I made. It has a good thickness. The little "lumps" you see are just from the whisk that I tapped on the edge of the pot to get every last bit. It's actually very smooth. I also used only 1 TBSP of salt, and since I didn't have regular mustard on hand, I used Dijon. That might have also contributed to the darker color. I needed Durkee for (believe it or not) a bread machine recipe that I haven't made in ages. I can't wait to make it tomorrow. Thanks so much for this recipe, Susie in Texas!!
Put all ingredients, except for the butter, into your blender.
Blend on high speed about 2 minutes or until mixture is smooth.
Pour into top pan of a double boiler.
Cook over gently boiling water.
As sauce begins to heat, add butter, stirring often to incorporate.
Cook for 12-15 minutes (stirring often) or until sauce becomes thick and smooth.
Remove from heat and allow to cool.
Cooled sauce may be run thru blender, again, on high speed for about a minute till smooth.
Refrigerate sauce in covered container for several hours before using.
Will keep, refrigerated, about 1 month.