Shawn C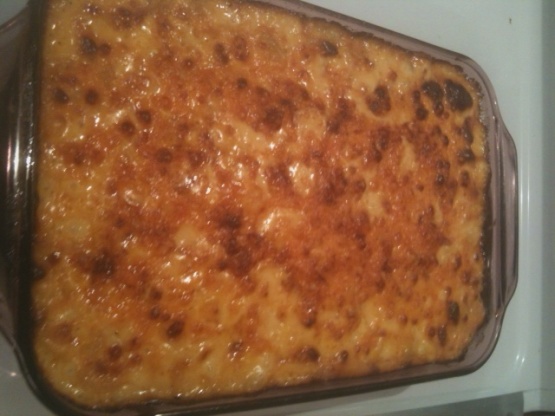 Just dump it all together and pop in the oven and in about 30-45 minutes you have a great macaroni and cheese. This was a recipe from my Mother-in-law.

I had trouble it didn't have any taste. I followed the instructions except for the cheese I had cheddar and Colby Jack . Also the eggs settled to the bottom like a scrambled egg. Should I have done something like temper them with the water from the elbow macaroni?
Cook pasta according to package directions.
Mix cooked pasta and all ingredients in a sprayed casserole dish.
Sprinkle paprika on top for color if desired.
Bake in 350 degree Fahrenheit oven for 30 to 45 minutes until done.
Serve hot.