Mandy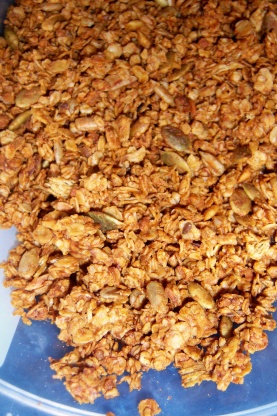 I am a hopeless "dump cook" and my family loves granola, so today I threw this together. Worked out VERY well!
Mix sugar with boiling water and let sit for 5 minutes.
Mix in other'wet ingredients' and spices.
Toss in dry ingredients and spread mixture on cookie sheets.
Bake at 275 for 1 1/2 to 2 1/2 hours until golden and dry.
Cool and store in air tight container.