Dulces De Calabasas (Mexican Pumpkin Candy)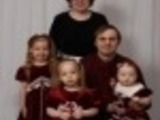 This is the stuff you get by the cash register at Mexican restaurants or in little Mexican grocery stores. It's been one of my favorites since I was, oh, 6 or 7 and got some at Olviera Street. I add the cinnamon and cloves because I like it spicy, but traditionally it's just pumpkin and sugar. Really labor-intensive, but so worth it! Do not use carving pumpkins, use sugar-pie or other cooking pumpkins (which the computer does not recognize.) Cook time is for unattended resting time.
Directions
Cut pumpkin in half, remove seeds and as much of the "stringy stuff" as you can, and chop into pieces approximately 1-1.5 inches by 1.5-2.5 inches.
Slice off skin, taking off as little flesh as you can.
Measure to make sure you have approximately one quart of pumpkin pieces (either pack well into a measuring cup or fill a calibrated 1/2 gallon or 1 gallon measure to the quart line and drop in pieces until water hits the 1/2 gallon line, then drain water.).
Put in a fairly heavy saucepan and cover with water.
Cover, bring to a boil, and boil for 15-20 minutes.
Drain, but save water, and place pumpkin back in pan.
Measure water to make sure you have about 1 1/2 cups.
Stir in packed brown sugar until smooth. Add cloves and/or cinnamon at this point, if desired.
Pour the sugar/water syrup over the pumpkin, cover, return to a boil, and boil another 15 minutes.
Turn off heat and let sit overnight (at least 8 hours.) This is how the pumpkin soaks up the syrup and "candies".
In the morning (or after the 8-10 hours), return to a boil, and boil an additional 5 minutes.
Remove from syrup with a slotted spoon and place on a tray or cookie sheet lined with waxed paper.
Allow to dry at least 10-12 hours in a place where it will not be disturbed (if you're not going to be using the oven and haven't had it on recently, the cold oven is a great place to keep it safe.).
Roll in granulated sugar and enjoy! Place in air-tight container to store up to two weeks.
Reviews
Most Helpful
I have to agree with Rubi. This isn't authentic like what I grew up with. We don't use cloves it does overpower the taste. We also use butternut squash not pumpkins.

Sorry but this was NOTHING like the authentic Mexican candy..plus, the cloves were way too overpowering! You need to boil the pumpkin in limestone (cal) and rinse it out before baking it in sugar.
I 'loved it', but I must have done something wrong. I didn't get the Dulce de Calabaza from the little Mexican grocery store of my youth. I turned a medium sized pumpkin into a handful of pumpkin raisins. They were delicious pumpkin raisins, but not quite what I was going for. I think that I didn't candy them long enough. Some recipes seem to call for a presoak in quicklime (to keep the pumpkin firm?). I will try again.