Duck-filled Beggar's Purses
An elegantly different appetiser, adapted from "Martha Stewart's Menus for Entertaining"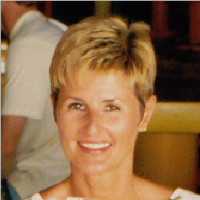 I was so impressed w/ myself-that I could prepare and serve such a jazzy and DELICIOUS appetizer-everyone raved about these little jewels. Don't let the steps scare you-everything comes together easily. Thank you, Molly53, for a great recipe! Made for the Think Pink Tag Game In Honor of Breast Cancer Awareness, October 2008.
Preheat oven to 400 degrees.
Roast the duck: Score fatty skin on duck breasts and place on roasting pan, fat side up.
Roast in preheated oven 30 minutes.
When cool, discard the skin, bones and fat. Reduce oven temperature to 350 degrees.
Make the filling: Chop the meat finely. In a large bowl, combine chopped duck with cranberries, raisins, rosemary, salt and pepper.
Prepare the chives: Blanch chives for 3 minutes in boiling water.
Drain and plunge into ice water.
Drain and let dry.
Assembly: Place one sheet of phyllo dough on a clean surface.
Cover remaining dough with damp dish towel. Brush dough with butter, then top with another sheet of phyllo.
Brush with butter and repeat until you have four layers.
Cut the phyllo into six squares.
Place tablespoon of filling in center of each square.
Pull corners to the center, pinching dough in center to close over filling.
Tie each bundle with a single chive.
Snip dough one inch above the chive ribbon so all tops are even.
Bake the purses: Place the purses on baking sheets and bake in 350-degree
oven for 10 to 15 minutes until golden brown.