Dry Rub for Barbecued Ribs
gailanng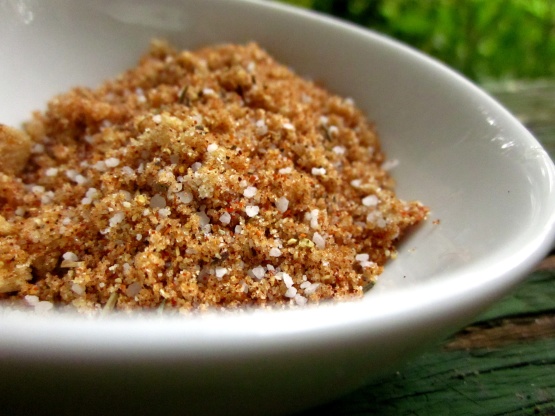 This is a great dry rub. My friend Barb gave it to me.

I prefer "dry ribs" not dripping with any sauce. Just tried this today on 2 slabs of ribs - cooked them slow and low (3 hours at about 250 degrees) great flavor - sweet but sorta spicy. They don't NEED any sauce!
Mix all herb and spice ingredients.
Rub over both sides of ribs.
Let sit in refrigerator for a couple hours or overnight.
Bake in covered pan at 325 degrees F.
for 2 1/2-3 hours or until done.
At this time you can refrigerate until ready to barbecue or immediately put on moderately heated grill and brush your favorite barbecue sauce over them while turning and heating through.