Katimd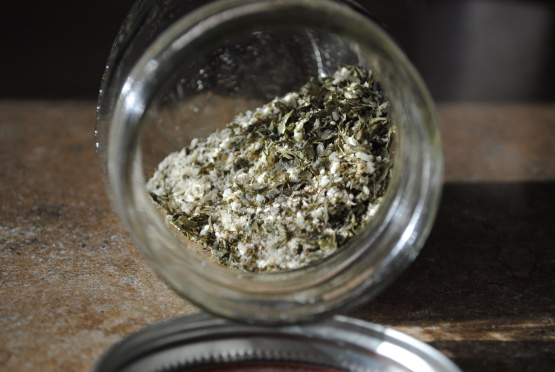 Easy to make and wonderful to have on hand. A real money saver. Great to give bottles of these great dry mixes as shower gifts.

This is the BEST! I made it using only 1/2 the dill because I was afraid it would be too much. (Personal taste) I added some Hormel Real Bacon Bits to make it into Bacon Ranch and it tasted even better than my favorite that costs about $4.00 a jar. This will be my fav from now on. No more store-bought second best for me! Thanks a bunch Barbara.
Put crackers through blender on high speed until powdered.
Add parsley, minced onions, and dill weed.
Blend again until powdered.
Dump into bowl.
Stir in onion salt, garlic salt, onion powder, and garlic powder.
Put into container with tight-fitting lid.