loof751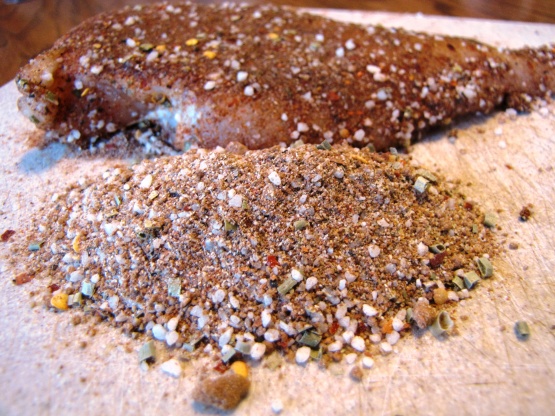 This is a great Jamaican Rub recipe that is nice with poultry and pork. You can adjust the spicyness by increasing or decreasing the amount or type of crushed peppers. For a "not so hot" rub, use crushed red peppers. For a "really hot" rub, use dried scotch bonnet peppers.
Place all ingredients together and mix well.
Coat Meat with mixture and rub well into meat.
Let sit for a couple of hours. The longer it sits the more flavours go through the meat.
Cook meat as desired.