Dry Jell-O Salad (Jello) Cottage Cheese Fruit Salad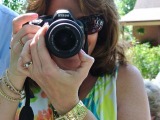 I could eat the whole bowl by myself! This is a great recipe for those who don't like Jell-O since you use it dry and it gives a totally different texture than traditional Jell-O salads. Hint: if you use orange flavored Jell-O use mandarin oranges instead of pineapple.
Directions
Mix together in order given.
Chill for 2 hours.