Dry Enchilada Sauce Mix Substitute
Boomette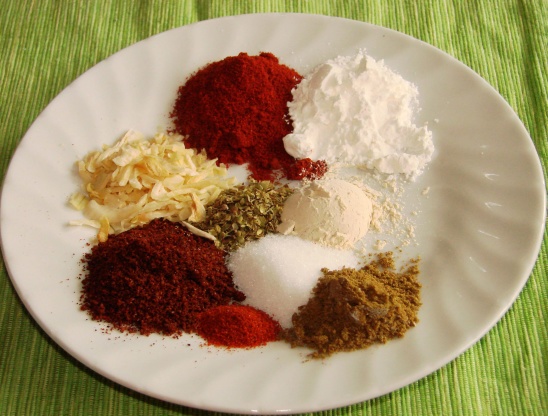 I came across a recipe recently that called for dry enchilada mix but I couldn't find it at the store. I searched around a bit and eventually came up with this recipe to use in its place. One recipe is the equivalent of a 1.5 oz package.

I haven't tried this yet, however, I would assume you can use it as you would a 1.5 oz packet of seasoning. To make this into a sauce, you should be able to add 1 1/2 cups water and 8 oz tomato sauce. Bring to boil in small saucepan and boil 1 minute, then simmer for 5 minutes or until thickened. Use as directed in your enchilada recipe.
Mix all ingredients together and store in airtight container.