Stacky5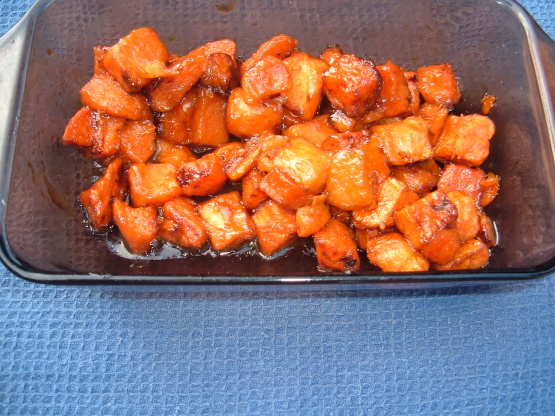 Sweet and spicy and the perfect companion to saffron orzo or other mildly flavored dish. From Rozanne Gold, a favorite cookbook author.

i used the recipe mostly as posted but changed the directions a little. I sprayed my yams with olive oil cooking spray and then put on the spices. i think the spices stayed on better and the cooking spray instead of the oil did save on fat content and calories.
Preheat oven to 400°.
Put sweet potatoes into a shallow casserole; sprinkle with curry and salt; drizzle with olive oil.
Bake, turning once or twice, for 45 minutes, until evenly browned; serve immediately.