*Alia*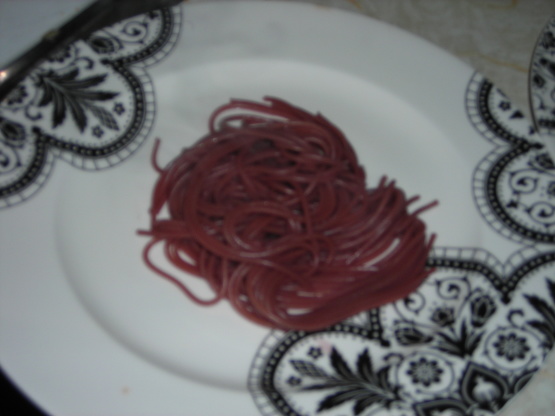 This was great! The wine adds a hint of flavor to the noodles and a really excellent color. This is wonderful with a meat or plain tomato sauce, or with a butter/garlick sauce.
Bring water and wine to boil in a large pot.
Add spaghetti and cook for 7 to 8 minutes, or till noodles are desired doneness.
Serve with sauce of choice.