Ambervim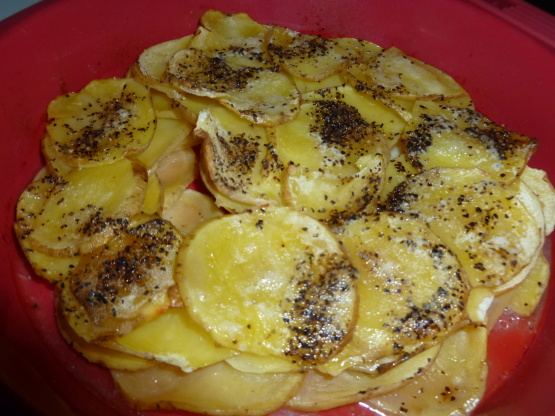 This is a really interesting sounding recipe from Janet Reeves' "One Potato Two Potato" cookbook. It says that you can assemble them ahead and then pop them in the oven before serving. Would be a different way to eat potatoes!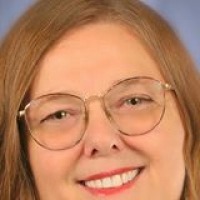 I made these for dinner. They were OK, but not great. Not worth the cost of the vermouth. I would rathr have the pure potato with butter, salt and pepper. I used a mandolin to slice at about 1/16-1/8" and cooked them for 30 minutes in a silicone pan. The potatoes did not stick to the bottom or each other.
Peel and slice the potatoes thinly.
Preheat the oven to 375 degrees.
Put the potato slices in a pie plate you've sprayed with cooking spray (or greased).
Overlap the slices.
Pour the vermouth over the potatoes.
Sprinkle with salt and pepper.
Dot with butter.
Bake them, uncovered, for 30 to 40 minutes or until they are tender.