2CsMom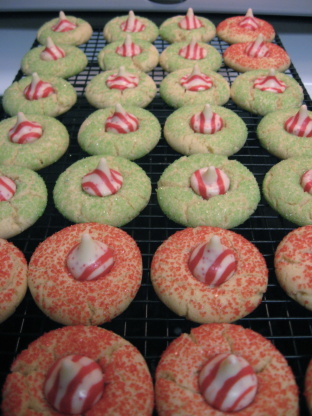 There is nothing I like better than to walking into a room where there are fresh cookies baking. The sweet aroma filling the room...mmmm makes my mouth water. I haven't made this one yet but I found it tucked away in an old cook book.

Very good cookies! I did think there was too much salt in them though, so I would reduce the salt down to 1/2 tsp. or maybe even a bit less. Also, I didn't use the Crisco, but all butter. YUMMY!
Preheat oven to 350°F.
Sift dry ingredients, all except sugar, together.
Cream margarine, shortening and sugar until light and fluffy.
Add egg and vanilla.
Beat in dry ingredients until smooth.
Blend in milk.
Drop by tablespoon about 3 inches apart onto a greased cookie sheet.
Bake 10-12 minutes or until lightly browned.