Droog's Diabetic Dog Food With Vitamin Therapy
Prep 10 mins
Cook 20 mins

Please refrain from commenting unless you have read the directions and full intent of the recipe and have a firm grasp of canine diabetes and insulin dependent dogs. COMMENT on COMMENTS: This mixture is ADDED to prescription dog food diet as stated in the directions. It is not meant to replace dog food. It was developed by our VETERINARIAN and NUTRITIONIST as an additive to the prescription food that is not specifically formulated for a diabetic. It makes NUMEROUS servings - it is not meant for a whole meal!!!!!! Your dog has been diagnosed with diabetes; you are scared, frustrated and overwhelmed. I can relate. If your faithful pet has been in the hospital with Ketoacidosis and has just returned home you may find yourself frantic as your pet refuses to eat. The refusal to eat is normal, they just don't feel good. If you cannot get your pet to eat please DO NOT administer insulin. Your pet needs to be enticed to eat, try feeding from your hand. The prescription food may be another problem. Pets usually hate it and it really is not the healthiest food. Follow the guidelines below (along with your vet) to come up with a meal and vitamin therapy plan to fit your dog's new needs. The vitamins mentioned are particularly needed for diabetics, there are certainly more vitamins than listed in the food source. This meal plan was designed by a NUTRITIONIST and VETERINARIAN for a 90 pound DIABETIC dog, if your dog is smaller you will have to decrease the vitamins and food allotment by weight. Feel free to zmail me with any questions or for more information. This meal plan is designed for dogs RECEIVING INSULIN along with its meals TWICE a day. My dog's insulin requirements drastically reduced and he is active, beautiful, happy and healthy! Please check blood regularly when switching as you pets insulin requirements may drop as well. Good Luck! You can do it! We are on year three!!! *********** UPDATE: Sadly, Droog went to the rainbow bridge this year. He lived with diabetes for the last four years of his life and left us 4 days before his 16th birthday. Droog was a Chocolate Lab whose smile could light up a room and had an amazing propensity to heal heartache. We miss him very much, but diabetes did not end his life, age did... and he lived a full and happy life and touched the hearts of many.
1 1⁄2 cups Kashi, Cooked (source of Chromium, B6, B1, Magnesium)
1⁄2 cup cooked barley
4 cups beef, cubed (Selenium, B6, B12, Manganese, Vanadium, alpha-lipoic acid, Carnitine)
2 cups water
1 teaspoon garlic, minced (significant blood sugar-lowering action as well as lowering lipids, inhibiting platelet aggregation,)
1 -2 cup liver, sliced (the best sources of niacin, major source of A, Manganese, Biotin)
1 -2 hard-boiled egg, chopped (B1, Biotin)
2 cups spinach, chopped (source of Chromium, B6, Manganese, Magnesium, alpha-lipoic acid)
1 cup green beans, chopped
1⁄2 cup broccoli, finely chopped (C, alpha-lipoic acid)

Add to One Serving

1 tablespoon canned pumpkin (100% pure pumpkin)
1 teaspoon cold press wheat germ oil (Best source of E, reduces the risks for developing diabetic retinopathy or nephropathy, Magnesium)
1 teaspoon brewer's yeast (alpha-lipoic acid)
1 -1 1⁄2 cup prescription dog food
1⁄2 cup homemade low sodium chicken broth
Directions
Place Beef, Liver, Garlic, broccoli, green beans, spinach and water in a baking dish and bake at 350 for about 20 minutes, or until beef is just barely pink in the center. Put pan juices in a jar and save for pouring on top of food.
In a large mixing bowl combine the above mixture with the cooked Kashi, Barley and hard boiled egg; put in container with lid and store in refrigerator.
Mix 1/2 - 3/4 cup of heated mixture with 1 1/2 cups of Prescription dog food; spoon in pumpkin and vitamins (my dog will eat the vitamins without breaking or mashing)- (1 Opti-All tablet (Nutrition for the Eyes of Diabetics),1 B Complex with B12,1 B5,1 B6-pyridoxine alpha-ketoglutarate (improves glucose tolerance dramatically), 1Flax Seed & Cod liver Oil Supplement without PABA (source of D, Selenium, B1, Vanadium), 1 50mg Chromium Picolinate(plays a role in the management of diabetes)and 1/2 Scoop Nutro vitamin supplement and pour chicken broth over mixture and serve to your faithful friend.
Your pet should surprise you and readily eat all that is offered; This recipe saved my sanity and my dog's health!; Your dog should be looking good and back to his old self in a few weeks (considering if you have him or her regulated); Good Luck!
If your dog is smaller divide his weight by 90 for correct amounts.
Water from a can of tuna can also be used over the top of the food as an enticement.
Most Helpful
Thank you so much for posting. Have been making food for our dogs on and off for several years, but now that one is having health issues, my bet agreed that this would be healthier than canned food. I am going to adjust qtys/ratios of proteins, etc for our needs, but it has all the things that they eat and are good for them. Thanks so much for posting... ps. I hope people will learn to mind their own biz and not busy-body into things where they don't know or don't have all the information.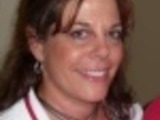 I've had a terrible time with my diabetic dog's appetite. I never had any problems with him before his diagnosis. I've tried every trick out there to get him to eat, including home cooking. It can be so frustrating. he's got recurrent infections and feels lousy because I can't keep his insulin levels up. I made this tonight for my buddy and he was head butting me for a taste as it was cooling on the countertop. He slurped it down and asked no demanded seconds. It's been a long time.... I left out the garlic, and subbed brown rice for all of the kashi and the barley. Fast and easy to make, cheaper then primo canned, and the "pour over" juices are to die for. I used different vitamins. Whatever. Most dogs are on one of 2 types of insulin - Vetsulin or NPH. Vetsulin users need lots of carbs to help them metabolize the insulin well, and NPH needs a very low carb diet to do the same thing. If you're using Vetsulin, look into the carb counts for the Kashi and the Barley and see if it works for you. I use NPH so I used the brown rice which is a better choice. I think the two posters (or one person coff coff) that felt they needed to take the author to task were way out of line. I'd love to take it up with them personally off site. First point being - truly neither one of them has ever known nor had a diabetic animal. And that's just for starters. Anyway, if you have a diabetic dog and the good old standby shaker cheese, fish chunks or tuna juice aren't working, try this. Hey if all they will eat are turkey dog bits and American Cheese (personal experience!!) then you're way ahead with this recipe! PS love the pic of Droog licking his lips... too funny!
Our dog loved this food and the recipe was a life saver! When he got home from the hospital he would not eat a thing. Finally this recipe helped him get regulated. He went from 18 units to 14. God speed Droog. You are missed!