Decades ago when I used to do a little canning, I collected a number of recipes for chutney -- Here's one of them.
Directions
In large saucepan, combine all ingredients & bring to boil.
Reduce heat & simmer, uncovered 20 minutes, or until mixture has thickened.
Ladle into hot sterilized jars & seal immediately.
Reviews
Most Helpful
Although next time I will reduce the brown sugar to half (it's very sweet), the flavors are wonderful. I made just a 4 oz (1/2 cup) for the two of us and used a pear for the apple. Can't wait to enjoy some more this evening over ice cream. Thanks for sharing the recipe.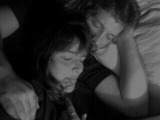 Delicious, Syd! We definitely share a few common tastes.....I did end up with 2 16 oz jars and a 10 oz jar, however.....Hum, how did that happen.....I also went down just a smidge on the curry, as THAT is not one of my favorite spices...As always, thnx for sharing....Made for PRMR tag game.

Loved the recipe! So simple and really great flavour. I might use a little less sugar next time, but, apart from that, it's perfect. Thanks. TMT/Galaxidi