Dried Cherry Toasted Almond Turkey Salad Sandwiches
Kree6528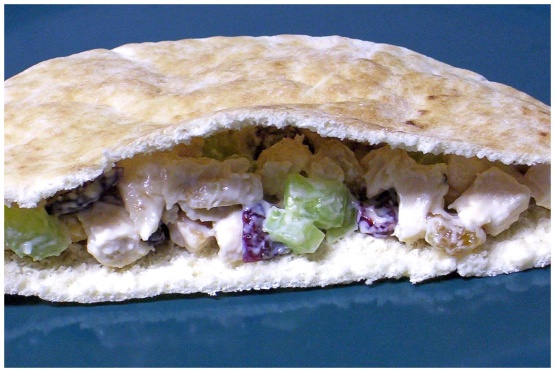 One of Cooking Light's Superfast recipes. Great for a lighter dinner or packed lunch.
Heat a small nonstick skillet over medium-high heat. Add almonds, cook 2 minutes or until toasted, stirring constantly. Remove from heat; set aside.
Combine yogurt, mayonnaise, ginger and crushed red pepper in a medium bowl. Add almonds, celery and next four ingredients (through turkey), stirring well to combine. Spoon 1/3 cup turkey mixture into each pita half.