Dried Bouquet Garni by Toula Patsalis
2Bleu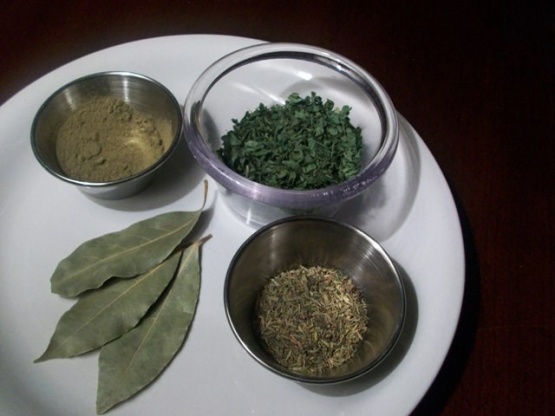 I keep this on hand in a spice jar. If I don't have cheesecloth and kitchen string, I use a coffee filter and a twistee (bare of paper). This came from Toula Patsalis's "The Pressure Cooker Cookbook."

How great to have this on hand. The aroma is lovely and it's almost a shame that it doesn't take longer to make and so allowing more time for the nose to enjoy, lol. The mix is now resting in a pretty jar and the world is good. Made for Chefs gone WILD!, ZWT 8
Mix together in a jar with a tight lid. Store in the pantry.