Dried Blueberry Almond Scones
Prep 15 mins
Cook 20 mins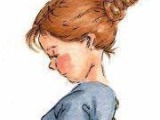 These scones use dried blueberries, but you could substitute them with dried cherries or even cranberries if you wanted to.
473.18 ml flour
59.14 ml sugar
14.79 ml baking powder
59.14 ml butter, chilled and cut into pieces
118.29 ml milk
1 egg, slightly beaten
4.92 ml almond extract
177.44 ml dried blueberries
59.14 ml sliced almonds
Directions
Preheat theoven to 350*F.
whisk the flour, sugar and baking powder in a bowl. Cut in the butter using a pastry blender until the mixture resembles coarse crumbs. Add 2/3 of the milk, egg and almond extract and stir until smooth. Stir in the blue berries and almonds.
Roll or pat the dough into a disk of medium thickness on a llightly floured surface. Cut into 10 equal wedges. Arrange on a lightly greased baking sheet. Brush the tops with the remaining milk.
Bake for 20 minutes or until light brown. Serve warm.
Reviews
Most Helpful
I had never baked scones before, but I had all of the ingredients on hand and just had to try them. I am really pleased with how they turned out. Light, sweet, and very tasty. Thanks MarieAlice!
These were delicious -- very easy to make, too. I did have to bake them a bit longer (around 28 min) to get them brown. My husband loved them!