Dried Apricot Chutney With Star Anise
Prep 10 mins
Cook 20 mins
This recipe comes from the online homecooking.about.com site.
Directions
Combine all ingredients except apricots in small saucepan & turn heat to medium.
Bring to boil, stirring occasionally, then lower heat & cook 5 minutes.
Add apricots & continue to cook until only a SMALL amount of liquid is left.
If mixture is not 'jammy' or apricots not quite tender, add a little more water & cook some more.
Taste & adjust seasoning as necessary ~ add more of any ingredient desired.
Use within 3-4 days & serve, hot, warm or at room temperature.
Most Helpful
This is very good chutney. It took a while for it to cook down, but I didn't want to burn it. The flavors are good, and next time I will add additional spice or maybe some jalapeno's to kick it up some. Thanks for sharing the recipe. :)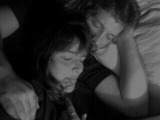 AMAZING! There are no other words to discribe this recipe. It has the perfect blend of apricot and honey and the Star Anise is a beautiful finishing touch.
Yes, really easy & very delicious! Just remember...2c goes fast - next time I need to double it. ;) Made for Vegetarian Swap 11/08 (finally)