Dried Apricot Chutney With Star Anise
2Bleu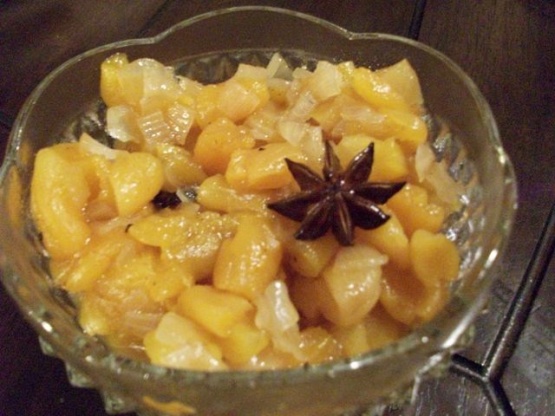 This recipe comes from the online homecooking.about.com site.
Combine all ingredients except apricots in small saucepan & turn heat to medium.
Bring to boil, stirring occasionally, then lower heat & cook 5 minutes.
Add apricots & continue to cook until only a SMALL amount of liquid is left.
If mixture is not 'jammy' or apricots not quite tender, add a little more water & cook some more.
Taste & adjust seasoning as necessary ~ add more of any ingredient desired.
Use within 3-4 days & serve, hot, warm or at room temperature.