Dried Apricot Chipotle Sandwich Spread
flower7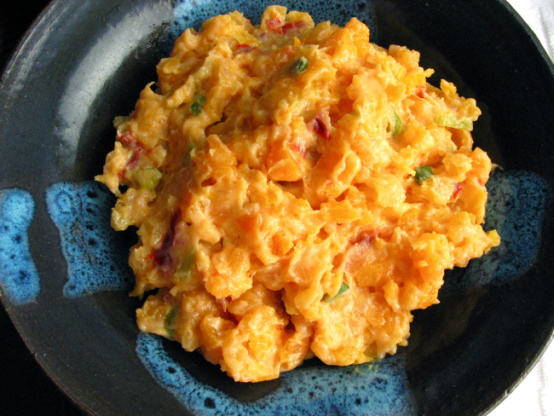 This is like spicy sunshine when used as a spread on a hamburger or in a wrap. The tartness from the lime is a contrast with the sweetness of the dried fruit. It is important to allow the full soaking time for the apricots. From Southern Living magazine.

Yummy! I quartered the apricots before soaking so they'd be sure to absorb as much as possible. Used my Zyliss chopper to finely chop the apricots which worked well. I love spicy foods but my tolerance for chipotles seems to be lower than other chiles so I cut the chile amount (including the adobo) in half and after chilling to meld together the heat level was perfect for my taste. Super tasty on my leftover-Easter-ham sandwich today and looking forward to using it on other things too! Thanks for sharing Susie! :)
Stir together the dried apricots, hot water, & lime juice. Let soak a full 15 minutes. Drain. Pat the apricots dry & chop finely.
Stir in mayo, chipotle pepper, adobo sauce, & green onion.
Cover & chill until time to serve.
Note The original recipe had this fairly chunky in texture. The next day I ended up whizzing everything in a mini chopper to make a fairly smooth spread to use on a turkey, swiss, & bacon wrap.