Drews Garlic Parmesan Crazy Spread
Nimz1466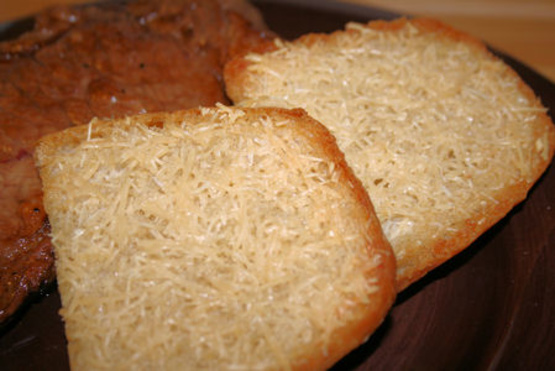 This is the Little Caesars spread they use on their crazy bread. The recipe is on top secret recipes, but I've been making it for Drew for years. I put parmesan cheese in the butter mix and then also add on top at the end, but you can do it either way.
2

tablespoons butter

1

teaspoon garlic salt (or more for your own taste)
grated parmesan cheese (Kraft works good)
Melt butter, then add garlic salt and stir until it dissolves (add desired amount of cheese now if you wish).
Brush with pastry brush on your bread stick or roll of choice, then sprinkle cheese on top.
Enjoy.