Dreamsicle-creamsicle on the Rocks!
Bev I Am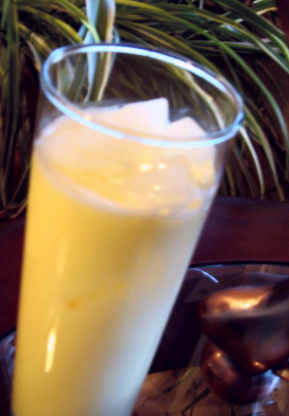 I searched thru all the recipes posted here for this type of cocktail but most of them had ice-cream as an ingredient. So, I created this one, without ice-cream. It is very smooth, slightly creamy and definitely reminiscent of those wonderful ice-cream confections we all loved. But be careful...it's surprisingly potent!

This drink tastes just like the real thing, but with a kick. My mom loved this and she generally doesn't drink. Thanks very much for sharing this, Susie in Texas!
Combine all ingredients in a cocktail shaker or small jar with lid.
Shake to combine.
Pour over crushed ice& serve.