Dream Apple and Cinnamon Sorbet
awalde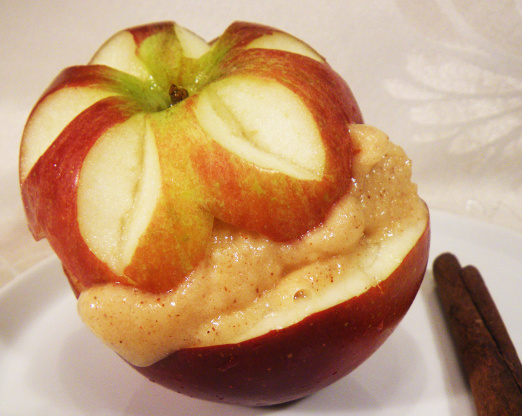 I've done this sorbet with apples from the garden and it was delicious! You can use sweet of sour apples, the result will be very different.

I made a half amount for us using some Splenda in place of the sugar. This is SO easy! I prepared the apples and popped them into the freezer yesterday afternoon and just whizzed it up in the food pro when we were ready for dessert and a movie break last evening. I used beautiful Fuji apples to make this marvelous treat. Thanks so much for sharing this little wonder awalde.
Prepare your food processor.
Add cinnamon, powdered sugar and apples cubes and pulse until the cubes are broken. It will look like crumbles.
Add slowly the milk in small portions until it is smooth but still solid.
Check the taste. If you want you can add more sugar.
Have fun and enjoy it immediately!
Note you can change the recipe adding honey instead of sugar or adding lemon juice. I like it with little marsala-wine too or why not with rum.