Downeast Maine Pumpkin Bread
Prep 15 mins
Cook 50 mins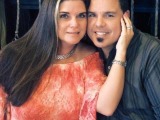 This is a very moist bread and actually even tastes better the day after it has been baked.
Directions
Preheat oven to 350 degrees F.
Grease and flour three 7x3 inch loaf pans.
In a large bowl, mix together pumpkin puree, eggs, oil, water and sugar until well blended.
In a separate bowl, whisk together the flour, baking soda, salt, cinnamon, nutmeg, cloves and ginger.
Stir the dry ingredients into the pumpkin mixture until just blended.
Pour into the prepared pans.
Bake for about 50 minutes in the preheated oven.
Loaves are done when toothpick inserted in center comes out clean.
Reviews
Most Helpful
i love this bread. i changed the sugar to 1/2 white and 1/2 brown and make this with 3/4 cooked, mashed carrots to 1/4 pumpkin and it came out great too. the kids liked it better with the carrots than they did with all pumpkin. either way, you can't go wrong. this is a recipe you can play with!
I can't say how often I make this recipe- I'm shocked I had not rated it until now! I LOVE this, as do so many of my friends now! I make a few changes, but not many! I use a cup of applesauce and cut the sugar and oil by 1/2 cup each. I also increase the pumpkin by two cans (get those veggies in!) sometimes, and when I do I cut the oil to 1/3 cup and the water to 1/2 cup.
This was my first attempt. Loved it. I did however use fresh (sugar) pumpkin that I had roasted the night before. Absolutely delicious!!