Double Fudge Banana Muffins/Brownies
Anna J.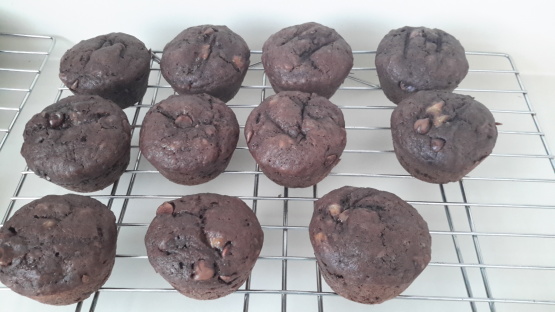 Delicious rich and moist muffins - almost like a brownie! Definitely top with your favorite frosting!
Preheat oven to 350ºF. Grease or line muffin tin.
Whisk together the egg, sugar, oil, vanilla, and bananas.
Mix the dry ingredients and add to the wet. Mix just until combined.
Add the chocolate chips.
Bake for about 20 minutes or until a toothpick comes out slightly sticky (to get that brownie consistency!).
Top with your favorite frosting or fudge.