Double Dutch Cosmopolitan
Rita1652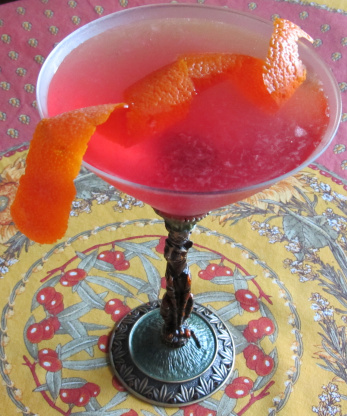 "Lucas Bols BV is the oldest Dutch company still active, and the oldest distillery brand in the world. The first distillery of the Bols family was established in 1575, secret recipes were tried out and bartenders mixed their cocktails with Bols genever. The production of genever came 100 years later. Today, Bols is still world-famous for its range of 33 liqueurs which you can get to know in House of Bols in Amsterdam." This recipes calls for genever, which is Dutch gin. Taken from beverages-recipes.suite101.com and posted for ZWT.
1 1⁄4 ounces citrus-flavored gin
3⁄4 ounce bols triple sec
1 1⁄2 ounces unsweetened cranberry juice
ice
Shake all ingredients with ice and strain into a Martini cocktail glass.
Garnish with a piece of orange peel.