Double Down Chocolate Delight
Iceland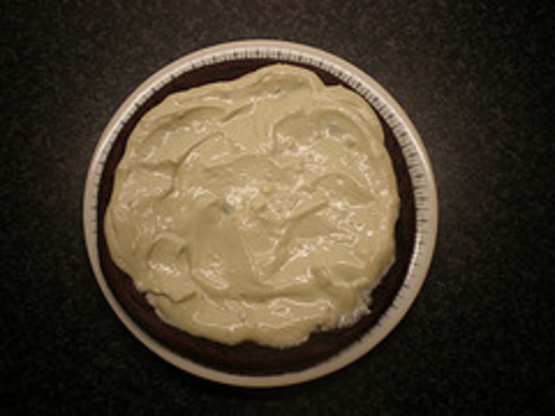 This is one of those that a small piece is enough. A truly decadent fudge delight cake sweetened with honey that is super rich and topped with a sinful frosting of peanut butter and Laughing Cow cheese. It doesn't get any better than this. Developed for RSC #13.
Preheat oven to 350 degrees. Grease and flour a 9 inch square pan.
In a heavy saucepan over medium heat, melt the butter; remove from heat and mix in honey, pumpkin vanilla and eggs.
In a large bowl blend together the baking powder through flour; mix in the butter mixture just until blended, stir in pecans and chocolate chips; pour into prepared pan,smoothing top if necessary and bake for 30 to 35 minutes or until toothpick inserted off center comes out clean.
Cool in pan on a wire rack.
In a small mixing bowl, beat together the frosting ingredients and spread evenly over cake cooled; refrigerate until ready to serve.