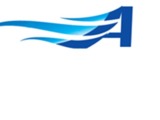 This is my wife's favorite. We all know if Mama's happy so is everyone at home!
1 tablespoon finely chopped onion
1 tablespoon finely chopped cilantro or 1 tablespoon culantro
2 teaspoons finely minced jalapenos
Directions
Make the base of the guacamole, grind in a mortar with a pestle the onion, cilantro, garlic, jalapeno, cumin and salt until you have a smooth paste. Then add the lime juice, set aside.
Dice the avocado, cut each in half with a sharp knife, and then twist the two halves to release the pit. Remove the pit. With the avocado in one hand and a butter knife in the other cut a grid pattern in each half of each avocado. Then spoon release the diced avocado into the mortar.
Stir the avocado into the paste with the lime juice, tomato, cilantro, and onion, trying to keep the guacamole chunky. Taste and add jalapeno, salt and pepper if needed.
Reviews
Most Helpful
I don't believe all the ingredients and how much of each were listed.

This is a great basic, lovely tasting guac....I guessed on the amount of lime juice, (1 teaspoon), cumin, (1 teaspoon), and the tomato, (1 small tomato - chopped) - and salt and pepper to taste, since it is not included in the "ingredients" section. Served on jalapeno chips - and you're right, it was just about "Double Dip'n Guacamole".