Double Cranberry Crunch Muffins
Ceezie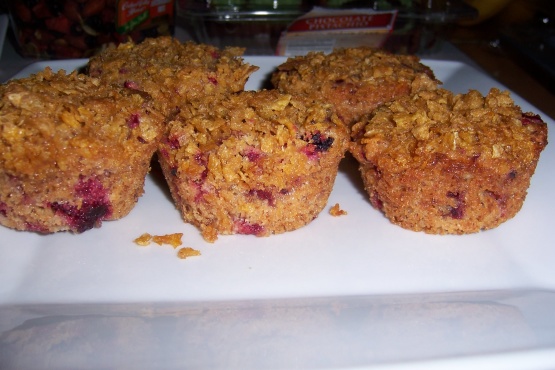 This makes a tart little muffin but is super easy to make for a snack and can be spiced up if you like. I make half without the brown sugar and nuts for my husband and then stir in the nuts and sugar for myself.
Combine cornflakes, milk, egg, orange juice and orange peel. Mix well.
Add flour, flax seed, sugar and baking powder just until moistened. Gently stir in cranberries and nuts.
Crush remaining cereal and add 1 tbsp brown sugar and 1 tsp oil.
Spoon the batter into muffin tins and stop with cereal mixture.
Bake 25 minutes at375 degrees.
*I also made these in coffee cups, ramekins or into small bread loaves; baking for same time and temperature.