Double-Coated Chicken Supreme
ChefLee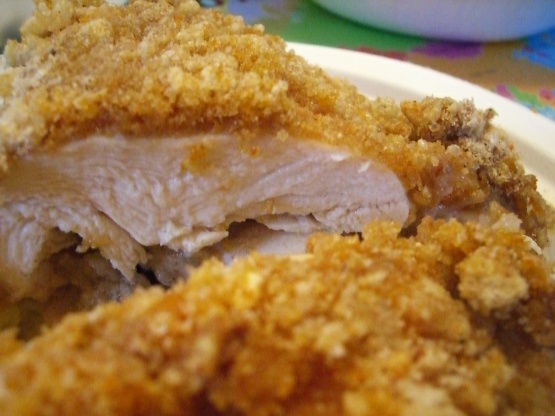 I got this recipe from a old recipe card book that I found at a yard sale. The recipe is delicious.
Measure rice krispies cereal. Crush to 2 cups.
Place in shallow dish or pan. Stir in paprika.
Set aside. In a seasoned shallow dish or pan, beat egg and milk until foamy.
Add flour, salt, pepper, poultry seasoning mix until smooth. Dip chicken in batter.
Coat with crushed cereal. Place in single layer, skin side up, in well-greased or foil lined shallow baking pan.
Drizzle with melted butter. bake at 350°F about 1 hour. Do not cover pan or turn chicken.