fawn512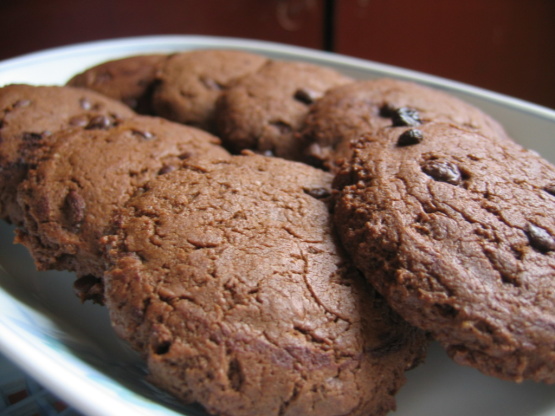 This is from BOB'S RED MILL. I haven't tried these yet, but those I have are delish, as are his products.

Amazing and super easy. And they actually turned out like the picture. I rolled them into balls instead of like dropping them and they turned out perfect. I would definitely recommend this recipe to everyone. Especially if you are like cookie illiterate.
Cream together magarine and sugar, then add oil.
Slowly stir in vanilla and milk til blended.
In separate bowl, mix dry ingredients.
Stir into the"wet" ingredients and mix.
When half mixed, pour in the chips and blend til ingredients are just mixed.
Drop by generous spoonful onto greased cookie sheet.
Bake ate 350% for 10- 15 minutes.