Double Chocolate Chunk Peanut Cookies
From Southern Living magazine, these are mouth watering good! To have cookies for guests, freeze dough in an airtight container up to 1 month. They will love the combination of peanut butter, peanuts, and chocolate chunks!
Directions
Beat butter and shortening at medium speed with an electric mixer until creamy; add chunky peanut butter and sugars, beating well. Add eggs, beating until blended.
Combine flour and next 5 ingredients. Add to butter mixture, beating well.
Stir in peanuts and chocolate chunks. Shape dough into 2" balls (about 2 Tbsp per cookie). Flatten slightly, and place on ungreased baking sheets.
Bake at 375°F for 12-15 minutes or until lightly browned. Cool on pan 1-2 minutes; remove to wire rack to cool completely.
Reviews
Most Helpful
Sharon these are so delicious! Chocolate and peanut better were made for each other! I love the addition of cinnamon, and I try to use it when I can in my every day cooking because I just think it's good for you. Made for KK's 24 Days of Cookies event!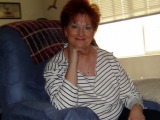 Decadent! These really are good. I subbed chocolate chips for the chunks. My first sheet was slightly overbaked and turned a little crumbly, but the next sheets were softer, so don't overbake! These are a large cookie. Made for Christmas Cookie game at kittencalskitchen.com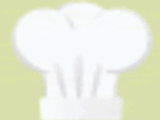 Excellent! I added some semisweet chocolate chips to the batter and finished off the baked cookies with 1/2 of a peanut butter cup. These were devoured! After the first batch though, I added another 1/4 cup of flour (I also cut the recipe in 1/2 so if it were a full recipe I may have added another 1/2 cup) because I wanted a thicker cookie that retained its shape better. Both the first batch and the cookies containing the extra flour were great! I LOVED the subtle cinnamon flavor and may even kick it up slightly next time! Thanks so much Sharon!