Double Chocolate, Chocolate Shake
lazyme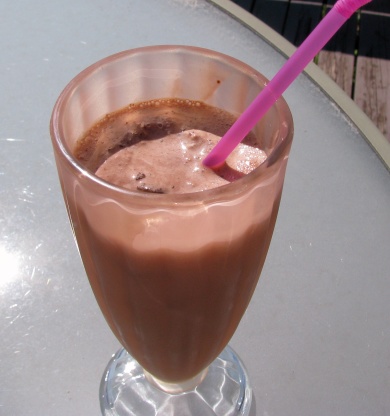 This recipie is perfect on a hot summer day, in a beach chair next to the water, or just in your own home at any time.
Get out your blender and all needed ingredients.
First add milk. Then continue with ice, chocolate ice cream, and chocolate syrup.
Now blend. First start off by grinding the ice, then puree, and finally blend. Continue blending until milk shake is completely mixed.
Pour in cup or glass.
Optional: If you wish, you can add a topping of whipped cream, and a single seedless cherry.
Enjoy!