Double Chocolate Cherry Cake
Annacia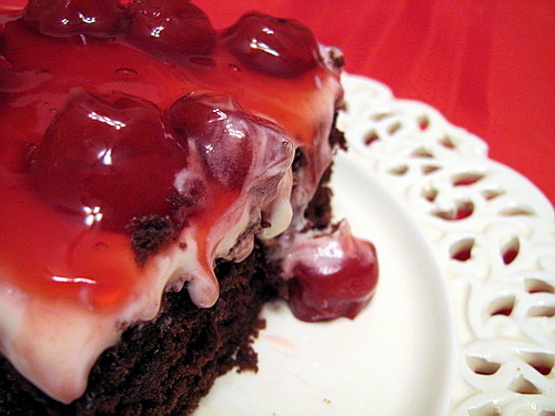 Yummy! Need I say more! Chocolate, white chocolate and cherries and all in one special cake...enjoy...it may become a favourite at your home also.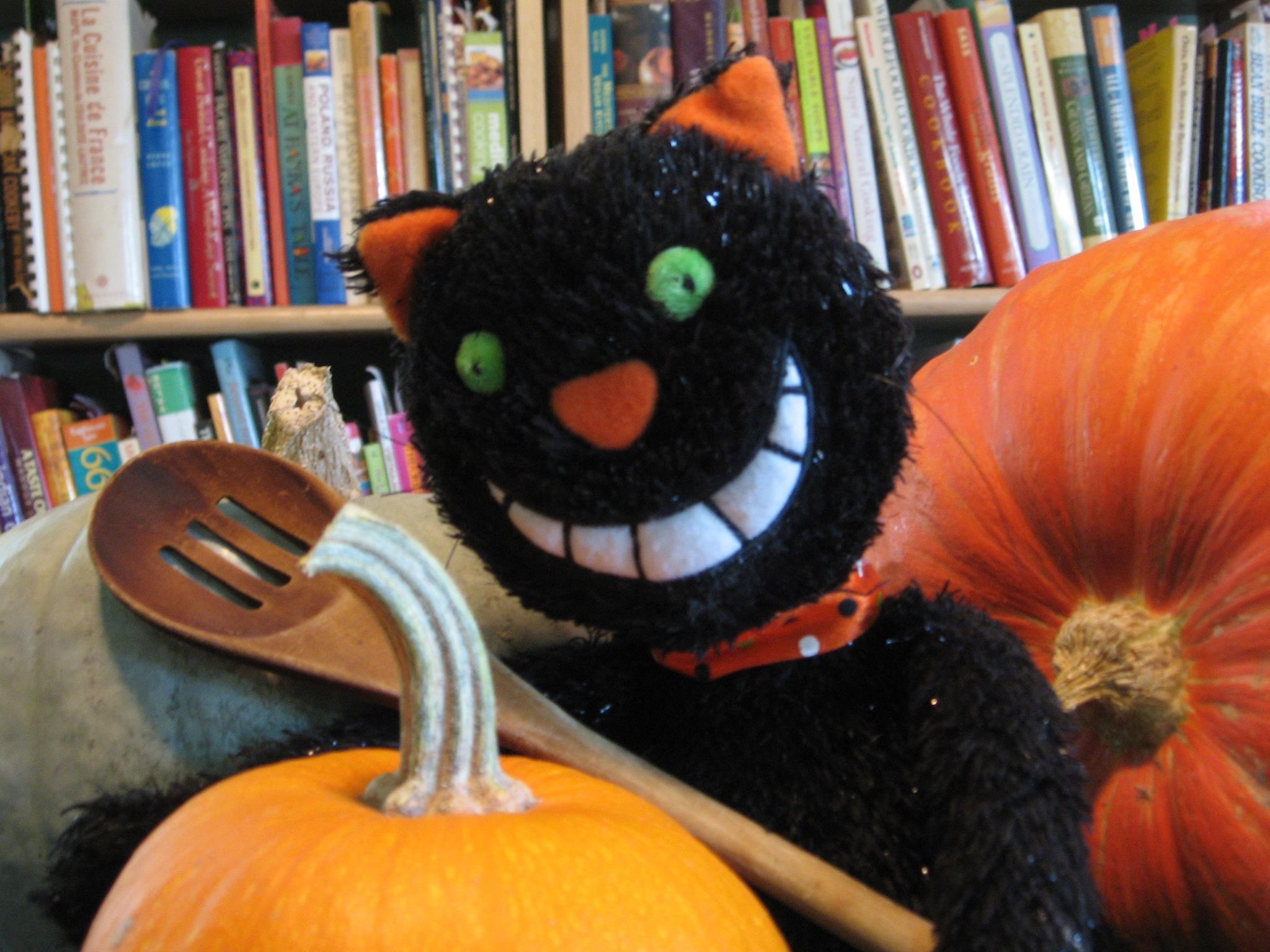 This was good and pretty. I made it in a 13x9 glass pan. I baked the cake for 25 minutes but it was a little dry and didn't have much flavor. I drained and chopped the sweet dark cherry pie filling but wish I didn't...I think it would have been good to poke holes in the cake and then pour the complete filling over it with the glaze. I topped it with the whipped cream frosting. I omitted the white chocolate chips. Made for 1-2-3 hit wonders.
Preheat oven to 350 degrees.
Butter and flour 2 x 9" round pan.
Combine sour cream, cocoa and water, blend well (set aside).
Mix flour, baking soda, baking powder and salt into bowl (set aside).
In a large bowl beat butter and sugar on medium high speed for 2 minutes until light and fluffy.
Lower speed and add vanilla and almond extracts, add eggs one at a time, blend well.
Add flour 3 times to butter mixture, alternating 2 times with milk mixture-- starting and ending with flour.
Mix well.
Pour batter evenly into both pans and bake in a 350 degree oven for 20- 25 minutes.
Cool on racks for 20 minutes before removing pans.
Cool completely before frosting.
Beat whipping cream with icing sugar until stiff but not dry.
Place one cake on platter, frost with 1 cup whipped cream to 1/2" from edge of cake, sprinkle white chocolate chips on top of whipped cream and top with the chopped and drained cherries.
Put 2nd cake overtop of first cake and frost the top and sides with the remaining whipped cream.
You can add chocolate curls or marashino cherries to decorate if desired.