Double Chocolate Banana Snack Cake
berry271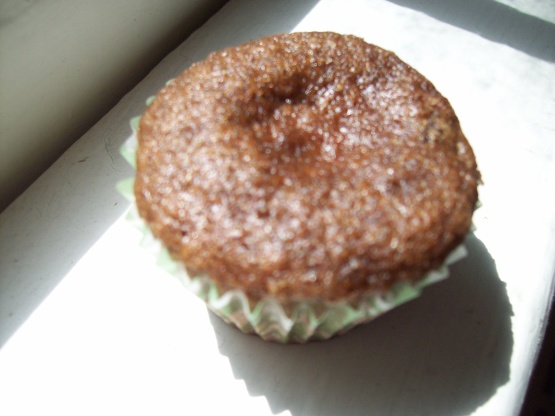 This is a really quick and easy recipe to whip up. Tip: if you have too many ripe bananas to eat, peel and freeze them. That way you'll always have them on hand to make this recipe (or any recipe that calls for mashed banana).

I'm giving this five stars because it's a great basic recipe. I read all the reviews prior to my first attempt...so I added one egg to the mix to help avoid the dryness complaint. I also used two small bananas-not bothering to measure but I'm sure it was a bit more than the 1/2 C. called for. I think the most significant switch I made was using buttermilk instead of regular milk! (This also allowed me to slightly decrease the baking soda.) I used an 8x8 pan and the taste and texture of this cake was phenomenal! (I omitted the lemon juice, too) I wish I had more "dying" bananas so I could make it again right now!
Mix together flour, sugar, cocoa, baking soda and salt.
Make a well in the centre of the dry ingredients.
Add milk, banana, butter, lemon juice and vanilla.
Beat with a fork till well blended, about 2 minutes.
Stir in chocolate chips.
Pour into greased 9-inch square cake pan.
Bake in preheated 350F oven 45-50 minutes or until toothpick inserted in centre of cake comes out clean.
Cool completely and cut into squares.