Derf2440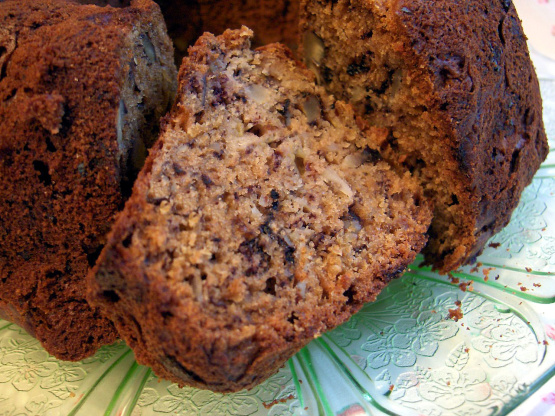 For mini loaves, bake in 4 mini loaf pans for 40 minutes.

I love this recipe, I got it off the cereal box years ago. Thanks for posting, now I can throw away my cut out piece of cereal box.
Heat oven to 350°F.
Mix flour, sugar, baking powder, baking soda and salt in large bowl.
Beat eggs in small bowl; stir in bananas, oil and water.
Add to flour mixture; stir just until moistened.
Stir in cereal and walnuts.
Pour into greased 9 x 5-inch loaf pan.
Bake 55 to 65 minutes or until toothpick inserted in center comes out clean.
Cool 10 minutes; remove from pan.
Cool completely on wire rack.