Dorie's Lori Blackened Scallops
Rita1652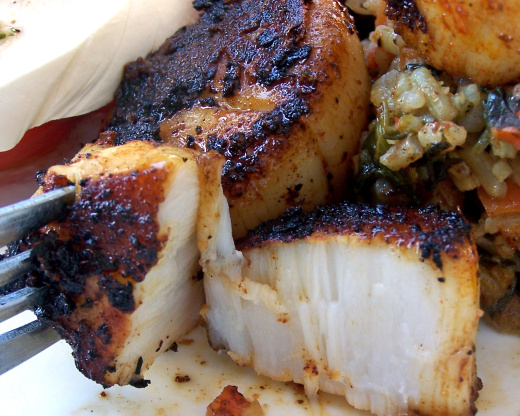 I haven't blackened for years and Lori had asked about doing it on a propane grill. And yes you can!!! You can use this as a guide line.

I enjoyed these scallops. I did use less blackening seasoning, but even so found the flavor to overwhelm the delicate flavor of the scallops. But overall, it is a quick and easy way to do scallops.
On your stove heat a cast iron pan to very hot. I find when the smoke alarm goes off it hot to go!
Heat grill to high.
Dredge your scallops in blacken season.
Place pan on hot grill.
Place butter on the blacking skillet.
Sear on both sides. About 1-2 minutes a side.