Prep 10 mins
Cook 1 hr 30 mins

I've been making this meatloaf recipe for approximately 40 years - I've tried many others but keep coming back to this one - it is more moist & tastier than any other I've tried - I hope you enjoy it as well. I generally fix mashed potatoes and green bean casserole with this - always brings a smile to my husbands face when I make this meal.
2 lbs ground chuck
1 (10 1/4 ounce) can cream of mushroom soup
1 small onion, chopped fine
1 cup breadcrumbs
4 tablespoons ketchup
1⁄2 cup milk
2 eggs, beaten

Topping

1⁄4 cup ketchup
2 tablespoons brown sugar
Directions
Mix all ingredients well - split the mixture evenly between two loaf pans. Bake @ 350° for 1 1/2 hours.
Before applying the topping pour off any grease (should be minimal if you use chuck). Mix ketchup & brown sugar together & spread evenly over the two loafs.
Reviews
Most Helpful
This was so moist and tender! I made with a little over 1 lb of ground beef so decreased the rest of the ingredients a little. I especially liked the sweet/tangy ketchup topping which I put on during the last 15 minutes of cooking. Will have to make this one again! Made for Spring PAC 2013.
This was very very good. I especially love using the Cream of Mushroom soup in the mix. Never thought about doing that before. Being an empty nester, it's hard to find recipes for single people that's why I love this website. I work in Chicago, and get home really late, so I'm always on the lookout for recipes that I can whip together for my lunches the next day. Meatloaf was always one of my mom's favorite favorite dishes she would make for us when we were younger. It alwatys brings back great memories. Thanks for posting this. Melody/Lansing, Illinois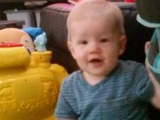 This is an excellent meatloaf recipe!!! It came out very moist and tender and we loved the ketchup/brown sugar topping. Comfort food at its best. Thanks for sharing, Doogsteroflove. GO TRIBE!!!!!!!!!!