Don't Get Crabby With Me Salad (Crab Louis)
Kathy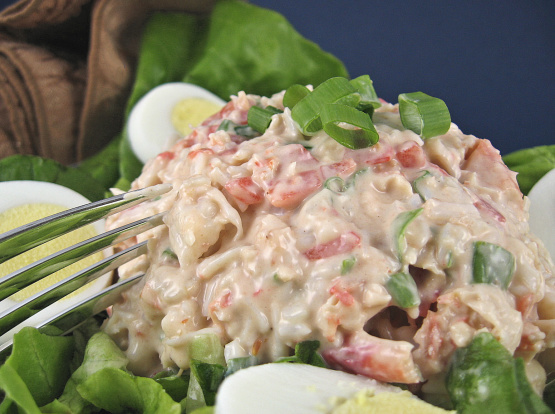 I was surprised at the few recipes for Crab Louis Salad on 'Zaar, and so I am posting the one I have been making for twenty years. From Joy of Cooking copyright 1964
Arrange around the rim of a bowl some whole lettuce leaves.
Place in the center of the bowl about 1/2 cup shredded lettuce leaves.
Combine ingredients 1-9 in a bowl to make the Crab Louis sauce. Chill it if you have time for a few hours -- It will be better.
Add enough sauce to crab meat until crab is well coated but not runny and toss thoroughly. (you might not use all of the sauce).
Assemble into bowls and garnish with chopped eggs.
best if chilled but sometimes I can't wait.