My dad started this recipe in our family. I grew up making it with my dad and after his death I have continued to make it. I have tweaked it to suit my family. Great to make for the Superbowl or a casual get together. All the spices are to taste. The measurements below are estimates, I rarely measure. Feel free to cut back on the Jalepeno if you don't like your food spicy. Also, instead of just plain ground beef, I have made it using left-over chili, just cut back on the spices then.Use more or less Milk to make cheese as thin/thick as you like, keep in mind the salsa will thin it out. You can use Pepper jack Velveeta if you cannot find the Mexican style. Also, leftover chili or 1/2 lb ground beef and 1/2 lb Chorizo instead of ground beef has had awesome results in my household, just cut back on seasonings. My mother likes to put this into a Crockpot to cook while she makes dinner.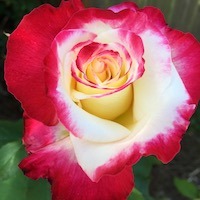 My family refers to this stuff as a "Super Gut-Bomb Wonder Dip". We love it! I've been making this recipe since you first posted it back when you called it Super Bowl Cheese Dip. It is just fantastic! We eat it over hot dogs and as a chip dip. So much yum factor going on in this stuff! We are so grateful to your dad for creating this stuff. Whenever I make it, I think of your comments about your dad. He lives on and is famous because of his amazing talent for making this dip! Thank you for sharing your dad's creation. Blessings to you!
In a small saute pan, saute jalapeño until softened.
In a large pot, heat cheese and milk on medium-low heat, stirring constantly.
Once cheese is melted, slowly mix in salsa, jalapeño, green chilies and ground beef.
Mix in seasonings.
Enjoy with Chips.
I usually use a slice of Fresh lime to spice up the chips a little. Try it on one chip to make sure you like it.
If you are making it in the Crockpot, just through it all in and stir occasionally. Cook on Low.