From Dom DeLuise. The original Caesar Salad did not have anchovies, and this doesn't, either.
Directions
Wash lettuce and tear into large pieces.
Rub garlic halves around the inside of a large wooden salad bowl, and discard garlic.
In bowl, combine lemon juice, oil, mustard and pepper.
Add egg yolk and mix well.
Add lettuce, croutons and Parmesan, and toss lightly.
Top with additional Parmesan if desired.
Reviews
Most Helpful
Yummy salad! We enjoyed this take on the traditional Caesar salad. I think next time I might take Andi's suggestion and use the blender to make the dressing and make it a bit thicker. Also, as a personal preference I will decrease the amt. of lemon juice just a little. I do love the simplicity of this recipe and will definitely be trying it again! Thanks for posting. I have tried a few of Dom's recipes before and remember really liking them. :)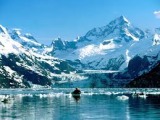 So good and so delish! Dom Deluise knows what he is talking about, and I am so glad I got to enjoy this! I followed this exactly - and but whirled the dressing in the blender - making it nice and thick, and a beautiful, light color! Served with well chilled lettuces, and so good, I couldn't stop eating it! Loved this and thanks for posting!

DH loves caesar salad but doesnt like the anchovies so this salad recipe was perfect for us. I dont have a wooden salad bowl so I used minced garlic and kept it in the salad mixture. Had garlic seasoned croutons and did use more fresh grated parmesan cheese. Great salad hon, we enjoyed! Made and reviewed for Australian/NewZealand Forum's Recipe Swap #37.