Dominick's Basic Pizza Dough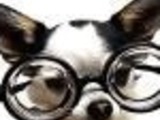 This is Dominick DeAngelis' recipe for pizza dough using high gluten flour. His pizza flour is sold at Fante's in Philadelphia and on the internet. You can also find high gluten flour in other speciality stores. It's amazing what a difference using high gluten flour makes--you can achieve a marvelously thin and crispy crust. This recipe is so easy and I have found it to be fool proof and it can easily be doubled. It's also wonderful for Garlic Knots (recipe 179509).
Directions
Place the warm water, salt, sugar. yeast and olive oil in a bowl and mix well.
Add flour and begin kneading immediately, using a mixing machine or by hand (I use my Kitchenaid with the dough hook).
Dough has proper moisture content when it is sticky to the touch but does not stick to your hand--add extra water or flour to achieve this.
After kneading about 15 minutes by hand or a few minutes in the mixer, form the dough into a ball and let it rise, covered or in a large plastic freezer bag about two hours at room temperature.
Gently deflate and refrigerate up to 24 hours before freezing or baking (the longer you chill the dough, the chewier the crust--I like it chilled only briefly).
Your dough is now ready to be used in your favorite way.
I roll mine out very thin and bake at the highest temperature the oven will allow.
Most Helpful
This is the pizza dough recipe that I have been searching for, for eons!!! The thing I hate about most home or store bought pizza doughs ( or even most delivered, for that matter) is that they are either crispy like a cracker, ugh, or taste more like bread dough, ugh again. This is perfect!!!! Chewy! Yummy! The only problem now is I need a professional brick 1000 degree temp pizza oven!!!!!
This was excellent. I increased the amounts by 50% to get 2 medium-size pizzas for my family. After topping, I baked each pizza at 450 on a pizza stone for 10 minutes. Thanks for sharing this recipe.

This dough is fabulous! I used Pillsbury High Gluten Flour that I got from my local pizza parlor. I doubled the recipe and made one basic pizza (with Recipe #60997) and also Recipe #82877. One thing to be VERY careful about is your oven temp, type of pan and level of your racks. I stupidly put my oven on 525*, a temp I've never even gotten near before and then put the pizza on the next to the lowest oven rack. It *almost* burnt after about 4 minutes! (I was also using a dark pan, which will cause quicker browning.) I grabbed it out and moved it to the top rack until the cheese was bubbly. With the stromboli, I went with a safe 425*. ;) I will definitely make this again, but have to mess around with different pans, temps and racks until I can get it perfect. Thanks!