lazyme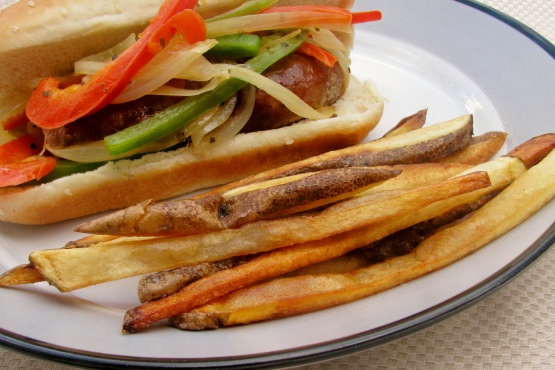 These fries are precooked early in the day and finished when you're ready to serve. You'll be surprised how crisp and golden they cook up!! You can also put them on a cookie sheet after the first frying and freeze them to use later.
Peel potatoes and cut into french fry strips.
Drop into a bowl covered with water in which the salt has been added.
Drain and pat dry.
Heat oil to 400*.
Fry the potato strips for 1 minute (do this in batches if necessary).
Drain on paper towels.
Cover and refrigerate until ready to use.
To finish, fry the potatoes an additional 2-3 minutes at 400*, until golden.