Do Ahead - 3 Cheese Mashed Potato Casserole
Bergy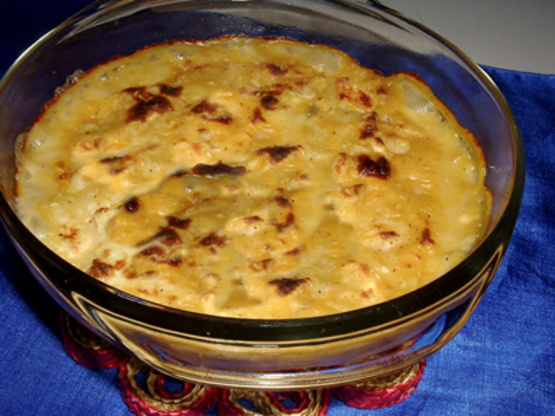 I had company and as always with company there were leftovers in the fridge-This is the result from one fridge forage. It is very tasty and has a golden top that looks lovely when you are serving it. You do not have to "do ahead" just put it right into the oven bake time will be approx. the same
Add all the ingredients to the mashed potatoes, mix well.
Place in a buttered casserole, place in fridge until ready to bake, bring to room temperature before you place it in the oven.
Preheat oven to 350f.
Bake uncovered for apprx 45 minutes or until bubbly and golden on top.