Djedj Mechoui (Algerian Poulet Roti/Roast Chicken)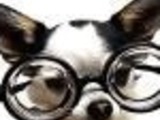 This recipe comes from Farid Zari, who adapted his traditional way of spit roasting chicken to roasting it in his Los Angeles oven. He advises that the spices are a matter of personal taste--use what you like. He says the method does approximate the really crispy skin that he remembers from Algeria, but stresses that the quality of the chicken makes a huge difference, saying that at home in Algeria all the chickens were organic, free range and very fresh, and suggests that a soak in a salt water bath overnight would improve a run-of-the-mill supermarket chicken. Interestingly this cooking method follows the basic French method for roasting a bird -- and, after all, there is some cross-cultural history there.
Directions
Pre-heat oven to 450°F.
Place the chicken on a rack in a roasting pan and slide your fingers under the skin of the breast and thighs to loosen/separate it from the flesh.
Mash the garlic with the salt, using a fork or a mortar and pestle.
Work the garlic/salt paste into the butter and then work in the spices; using your fingers, spread the spiced butter into the cavities between the skin and the flesh of the chicken.
Squeeze the juice of one lemon over the chicken; sprinkle with salt and pepper.
Season the cavity with salt and pepper and place the four lemon halves and the thyme inside.
Roast the chicken breast side down for 15 minutes.
Turn the chicken breast side up and reduce the oven temperature to 350 degrees.
Baste frequently, using additional water and olive oil as needed.
If the skin begins to brown too soon, cover with foil (but remove the foil about 15 minutes before the roasting time is up).
The chicken should be done in about 90 minutes; the skin between the breasts and the legs should become almost transparent, the legs should move easily in the socket, and any juices should be clear.
Let rest before carving.
Strain excess fat out of the cooking juices and squeeze in some lemon juice for a lovely flavor.
Note: Zari suggests serving with orange salads dressed with pomegranate vinaigrette and carrot salads dressed with lemon, cumin and olive oil.
Reviews
Most Helpful
I made this with a turkey, and it turned out very well. The only thing I did differently was I used about one orange (unfortunately I didn't have lemons like I thought I did). I squeezed the juice of one half of the orange onto the turkey before cooking and then put it into the cavity. For seasoning I used 4 T za'atar for my turkey and about a tsp of cumin and a 1/2 tsp of coriander. My cooking method was a bit different since I was cooking a turkey. I'll look forward to having this again sometime with chicken. I really liked the flavors in this recipe. Thank you Kate!
November 23, 2007: This was scrumptious! For my seasoning mix I used sumac, cumin and ground coriander seeds. I used olive oil instead of butter. Everything else I left as written -- my family ate the whole entire chicken for dinner! I will make this one again, for sure! Perhaps I will even make it large-scale and use this for my next holiday turkey. Thanks, Chef Kate! November 2009 update: this is my standard recipe now for all poultry, including many turkeys too! I vary the spices a bit, and have had a lot of success with a zatar mix, along with a ras al hanout mix, and a simple mix of oregano/sumac/coriander. Thanks so much Chef Kate for this recipe that has become my standard!
We prefer our chicken slow roasted at 325º then increasing the temperature and broiling the last 15 minutes. I used the recommended spice blend and kosher flake salt. Oh, I omitted thyme because neither of us care for it. Served with tahini egg salad and plain bulgur pilaf. Delicious flavor! Reviewed for N*A*M*E tag.