DIY Whipped Coconut Oil Body Butter
COOKGIRl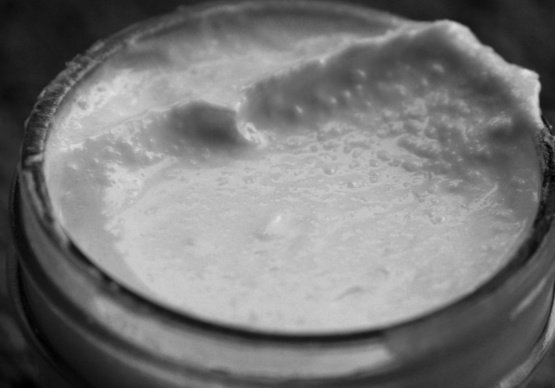 Found on livingthenourishedlife.com. You will need a stand up mixer or electric mixer and an wire whisk attachment to prepare this. DO NOT use a food processor or blender. If your coconut oil has turned to liquid, place it in the refrigerator until solid again. I used Heritage Store 'Aura Glow Almond Oil' (which by the way contains lanolin) and tried almond extract for the fragrance.

I keep a jar of coconut oil and a homemade salt/sugar scrub by my sink. I liked the idea of whipping the vitamin E with the oil. I added a few drops of orange extract. I use the oil on my hands, feet, and the ends of my hair. It is a fantastic make-up remover. Thanks for sharing.
1

cup organic virgin coconut oil (still solid)

1

teaspoon vitamin E (optional-read intro)

3

drops , your favorite essential oils for fragrance (optional)
Place all ingredients into the mixing bowl. Note: Do not melt the coconut oil first. It will only whip up if it is solid.
Whip on high speed with a wire whisk for 6-7 minutes or until whipped into a light, airy consistency.
Spoon the whipped coconut oil body butter into a glass jar and cover tightly. Store at room temperature, or in the refrigerator if your house is so warm it melts the oil.
Note: You may notice tiny beads or "pearls" in the mixture. These will disappear almost immediately upon touching your warm skin.